BONUS BAR
What's this?

Ninja BL660 Professional Blender with Single Serve
This auction has been temporarily paused. It will resume momentarily and the timer will be reset.
This auction will resume within 10 seconds.
• Price increases $.01 and clock resets with each bid
• Log in to bid. Bid with
TCredits
–as little as $.29 ea!
• Earn 5
Member Rewards Points
for each bid–which can be redeemed on thousands of TC products
Use the Auto-Bidder with care. It can be an effective and powerful tool for winning auctions, but make sure you employ
a sound plan
when using it.
Enable Alert Chime
An audible alert will sound when the timer reaches 10 seconds OR when your connection to this auction is about to time out (your browser may prompt you to install an additional plugin for this)

Auction #55803 Status

SHARE IT!
Pick The Price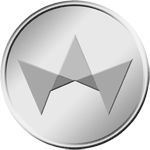 1023
Hey! Predict the final price of any of today's upcoming auctions and win a share of this Zackpot!
Item Details
This professional blender combines high performance and professional power. A built-in single serve feature allows you to take your shakes on the go, while 1100 watts of power and three speed settings blasts ice into snow in seconds and blends whole fruits and vegetables effortlessly.
Blender includes:
* One 72-ounce pitcher with stacked six-blades Ninja technology
* One single-serve blade assembly
* Two 16-ounce single serve cups and two to-go lids
* Touch operation
* 6-blade Ninja technology
* Safe operation feature
* Dishwasher safe
* 1000 Watts of power
(Pitcher and cups are BPA free)
ATTN: All Pricebenders electronic items are designed to meet U.S. Electrical Standards. Affiliates in Europe and other countries outside the U.S. may need to purchase a plug adapter to use this item.