BONUS BAR
What's this?

Samsung Chromebook
This auction has been temporarily paused. It will resume momentarily and the timer will be reset.
This auction will resume within 10 seconds.
• Price increases $.01 and clock resets with each bid
• Log in to bid. Bid with
TCredits
–as little as $.29 ea!
• Earn 5
Member Rewards Points
for each bid–which can be redeemed on thousands of TC products
Use the Auto-Bidder with care. It can be an effective and powerful tool for winning auctions, but make sure you employ
a sound plan
when using it.
Enable Alert Chime
An audible alert will sound when the timer reaches 10 seconds OR when your connection to this auction is about to time out (your browser may prompt you to install an additional plugin for this)

Auction #53565 Status

SHARE IT!
Pick The Price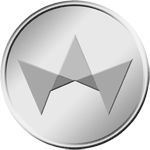 500
Hey! Predict the final price of any of today's upcoming auctions and win a share of this Zackpot!
Item Details
Finally, a hassle-free computer. No annoying updates. Nothing complicated to learn. No expensive software to buy. Starts in seconds. And comes with all your favorite Google apps. The Samsung Chromebook is an ultraportable, sleek laptop for everyday adventures.
It weighs less than 2.5 pounds, is 0.8 inches thin, and offers more than 6.5 hours of battery so you can take it wherever you go. It's built to stay cool, so it doesn't need a fan and runs silently (no humming, unless you're playing music). The Samsung Chromebook runs Chrome OS, which means it has Google apps built-in, it's easy to share, and stays update to date automatically. Plus, the Chromebook has dual Wi-Fi to make it easier to connect to wireless networks.
SPECIFICATIONS:
* 11.6" (1366x768) display
* 0.7 inches thin; 2.42 lbs / 1.1 kg
* Over 6.5 hours of battery 1
* Samsung Exynos 5 Dual Processor
* 100 GB Google Drive Cloud Storage2 with Solid State Drive
* Built-in dual band Wi-Fi 802.11 a/b/g/n
* VGA Camera
* 1x USB 3.0, 1x USB 2.0
* HDMI Port
* Bluetooth 3.0 Compatible