ATTN: Winning bidders living outside the U.S. and Canada can have this Pricebenders item shipped for free to a U.S. address! Alternately, international winners of this item can choose to participate in our Gift Certificate Exchange or the "Your Choice Dropshipping" program.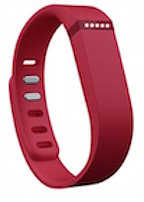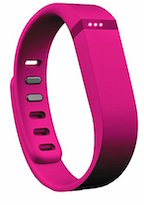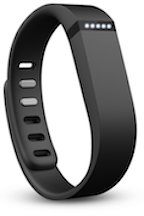 Set a goal and go with the Fitbit Flex Wireless Activity + Sleep Wristband. This slim, stylish device is with you all the time. During the day, it tracks steps, distance, and calories burned. At night, it tracks your sleep quality and wakes you silently in the morning. Just check out the lights to see how you stack up against your personal goals.
Access your stats anytime with Flex's online & mobile tools. Sync wirelessly and automatically to your computer and smartphones--including Android, iOS and Windows. You can set goals, log food, see progress, analyze trends, and earn achievement badges through your mobile and online dashboard. Or share and compete with friends and family on the leaderboard and in NEW Fitbit challenges.
Where ever you are and whatever your schedule, Fitbit Flex is your perfect companion. It's the motivation you need to get out and be more active. Plus, it looks good no matter what you're wearing!
Product Features: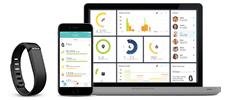 Activity tracking--Track steps taken, distance traveled, calories burned and active minutes.
Sleep monitor + silent alarm--Monitor how long and how well you sleep and wake with a silent alarm.
Progress display--See LEDs light up as you progress toward your daily goal.
Style + accessories--Style the slim, removable tracker your way with colorful accessory bands.
Wear + battery life--The Flex is water water-resistant and has a 5-day battery life.
Personal dashboard--The Fitbit app is full of graphs, charts, and tools designed to help you track your progress and better understand your health and fitness.
What's in the box:

* Flex tracker
* Large and small wristbands
* Wireless sync dongle
* Charging cable
* Free Fitbit.com membership
* Access to free mobile apps for iPhone and Android
ATTN: Winning bidders living outside the U.S. and Canada can receive this or a similar product (or an item of their choice at a comparable price) through our "Your Choice Dropshipping" program.