BONUS BAR
What's this?

Grace Digital Wi-Fi Internet Radio featuring Pandora, NPR On-Demand, SiriusXM Internet Radio, and iHeartRadio
This auction has been temporarily paused. It will resume momentarily and the timer will be reset.
This auction will resume within 10 seconds.
• Price increases $.01 and clock resets with each bid
• Log in to bid. Bid with
TCredits
–as little as $.29 ea!
• Earn 5
Member Rewards Points
for each bid–which can be used towards the purchase of any TC product
Enable Alert Chime
An audible alert will sound when the timer reaches 10 seconds OR when your connection to this auction is about to time out (your browser may prompt you to install an additional plugin for this)

Auction #44187 Status

SHARE IT!
Pick The Price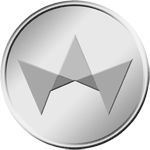 1643
Hey! Predict the final price of any of today's upcoming auctions and win a share of this Zackpot!
Item Details
The Innovator X Wi-Fi radio is an all in one advanced tabletop radio. Enjoy nearly unlimited Internet radio stations, podcast and on-demand content, with no computer needed. Listen to your favorite local station with no fading or static. Explore thousands of international radio stations from around the world. If the radio doesn't have your station, you can add as many as you like easily. Music is fun again!
* The Grace Digital Innovator X GDI-IR2600 streams over 17,000 radio stations and on demand contact included Pandora, SiriusXM, iHeartRadio, Live365, NPR, NOAA weather, WeatherBug.
* Connectivy includes built in 802.11n Wi-Fi, Headphone, and Aux-in. Built in Battery Backup and Real-Time clock ( RTC) kept accurate via the Internet.
* Large 4-line display with 30 backlight micro settings. Set your radio to automatically dim when turned off in the night time and stay bright during day time listening.
* Compatible with the free Grace remote control App for iPhone/iTouch/ iPad and Android phones. Listen to all of your digital music anywhere in your home or office, with Grace.
* Includes 5 alarms to buzz or play your favorite radio station. Each alarm settable for one time, a day of the week, weekends, weekdays, or 7 day alarm.
What's in the Box?
* Grace Digital Innovator X Wi-Fi Radio
* Remote control and batteries
* Power adapter
* Manual