BONUS BAR
What's this?

Monster ClarityHD Bluetooth Wireless Speaker
This auction has been temporarily paused. It will resume momentarily and the timer will be reset.
This auction will resume within 10 seconds.
• Price increases $.01 and clock resets with each bid
• Log in to bid. Bid with
TCredits
–as little as $.29 ea!
• Earn 5
Member Rewards Points
for each bid–which can be used towards the purchase of any TC product
Use the Auto-Bidder with care. It can be an effective and powerful tool for winning auctions, but make sure you employ
a sound plan
when using it.
Enable Alert Chime
An audible alert will sound when the timer reaches 10 seconds OR when your connection to this auction is about to time out (your browser may prompt you to install an additional plugin for this)

Auction #46094 Status

SHARE IT!
Pick The Price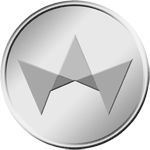 500
Hey! Predict the final price of any of today's upcoming auctions and win a share of this Zackpot !
Item Details
Get amazing room filling stereo sound from this incredibly small, portable speaker. Wirelessly connect ClarityHD Precision Micro Bluetooth Speaker to your Bluetooth equipped Blackberry or PC. It also acts as a speakerphone for hands-free calls on Blackberry and for chats on Skype with your PC. Also features a 3.5 mm input for listening to music from any device with a standard headphone port.
Listen in High Definition to your Blackberry or PC while on the go.
Never before has such big sound come from such a small package. Just connect your Blackberry or PC via Bluetooth or 3.5 mm minijack cable and enjoy unbelievably clear, room filling music.
Ultra-Clear Noise-canceling Bluetooth Speakerphone for Hands-free Calls and Video Chat.
ClarityHD Precision Micro Bluetooth Speaker is an incredibly flexible wireless speakerphone solution. You'll get near lifelike hands-free calls on your Blackberry and even for Skype or iChat voice/video chats on your Bluetooth equipped PC. The built-in mic with advanced noise-canceling let's you use it for instant conference calls in the office—or anywhere you are. You can even use it in your car and still be clearly heard.
Portability that Gives You the Ultimate in Convenience.
Small enough to fit in the palm of your hand, ClarityHD Precision Micro Bluetooth Speaker stores easily in your laptop bag or luggage. It's the perfect mobile solution for enjoying hands-free calling and incredible sounding music on the go.
COMPATIBILITY:
* Wireless: Devices with Bluetooth 2.0 or above
* Wired: Devices with a standard 3.5 mm headphone port
* Connects via Bluetooth to: Blackberry and Bluetooth equipped PC and most Bluetooth equipped smartphones or computers
* Connects to any device with a headphone port via 3.5 mm minijack cable (not included)
GENERAL SPECIFICATIONS:
* Bluetooth v2.0 includes profiles: A2DP, AVRCP, HFP, HSP
* Advanced Audio Distribution Profile (A2DP) for wireless music streaming
* Audio Video Remote Control Profile (AVRCP) for wireless audio and video playback control
* Hands-free Audio (HFP) and Headset Profiles (HSP) for hands-free calling
* Range up to 33 FT (10 M)
IN THE BOX:
* ClarityHD Precision Micro Bluetooth Speaker 100
* Travel Pouch
* USB Charging Cable
* User Manual