BONUS BAR
What's this?

Apple iPhone 5s 16GB Silver (GSM) Unlocked
This auction has been temporarily paused. It will resume momentarily and the timer will be reset.
This auction will resume within 10 seconds.
• Price increases $.01 and clock resets with each bid
• Log in to bid. Bid with
TCredits
–as little as $.29 ea!
• Earn 5
Member Rewards Points
for each bid–which can be used towards the purchase of any TC product
Use the Auto-Bidder with care. It can be an effective and powerful tool for winning auctions, but make sure you employ
a sound plan
when using it.
Enable Alert Chime
An audible alert will sound when the timer reaches 10 seconds OR when your connection to this auction is about to time out (your browser may prompt you to install an additional plugin for this)

Auction #47895 Status

SHARE IT!
Pick The Price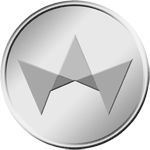 1490
Hey! Predict the final price of any of today's upcoming auctions and win a share of this Zackpot!
Item Details
A chip with 64-bit architecture; a fingerprint identity sensor; a better, faster camera; and an operating system built specifically for 64-bit: Any one of these features in a smartphone would make it ahead of its time. ALL of these features make the iPhone 5s one of the most popular and in-demand smartphones today! And now you can win one from Pricebenders!
The iPhone 5s comes equipped with a 4-inch Retina display, AirPlay media streaming, Siri voice assistant, front facing camera, and 4G LTE high-speed data. With 16GB of internal storage and WiFi connectivity, the iPhone 5s lets you browse the Web, stream videos, shop online, and chat with friends from wherever you are, its slim and stylish design is both lightweight and easy to carry. Makes a GREAT gift!
PRODUCT OVERVIEW:
Forward thinking.
With iPhone 5s, Apple designers and engineers have found ways to add even more features while preserving the thin, light design. These features aren't just what's technologically possible, but what's technologically useful.
Touch ID. A fingerprint identity sensor.
Put your finger on the Home button, and just like that your iPhone unlocks. Your fingerprint can also approve purchases from iTunes or the App Store.
A7 and M7 chips.
The 64-bit A7 chip delivers up to 2x faster CPU and graphics performance. And the M7 motion coprocessor handles specific tasks to make iPhone 5s even more power efficient.
New iSight camera.
A 15 percent larger sensor. Wider f/2.2 aperture. True Tone flash. Burst mode and slo-mo video. The 8-megapixel iSight camera packs in so much great technology, it's even easier to get a great shot.
Ultrafast LTE wireless.
iPhone 5s supports more LTE bands than ever. Which means you can get ultrafast LTE coverage in more places.
iOS 8.
With amazing new capabilities and big updates to features you use every day, like Messages and Photos.
In the box:
* iPhone 5s with iOS 8
* Apple EarPods with Remote and Mic
* Lightning to USB Cable
* 5W USB Power Adapter
Get full details HERE.
NOTE: The recently released iPhone 6 and iPhone 6 Plus are currently available only with a carrier contract. Look for future auctions of these iPhones when the unlocked models become available.