BONUS BAR
What's this?

LG Electronics LB5600 42-Inch LED-lit 1080p 60Hz TV
This auction has been temporarily paused. It will resume momentarily and the timer will be reset.
This auction will resume within 10 seconds.
• Price increases $.01 and clock resets with each bid
• Log in to bid. Bid with
TCredits
–as little as $.29 ea!
• Earn 5
Member Rewards Points
for each bid–which can be redeemed on thousands of TC products
Use the Auto-Bidder with care. It can be an effective and powerful tool for winning auctions, but make sure you employ
a sound plan
when using it.
Enable Alert Chime
An audible alert will sound when the timer reaches 10 seconds OR when your connection to this auction is about to time out (your browser may prompt you to install an additional plugin for this)

Auction #55696 Status

SHARE IT!
Pick The Price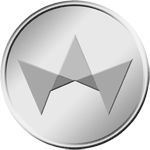 1722
Hey! Predict the final price of any of today's upcoming auctions and win a share of this Zackpot!
Item Details
The LG Electronics LB5600 42-Inch LED-lit 1080p 60Hz TV delivers pictures so stunning, you won't believe your eyes!
The LG LB5600 Full HD 1080p LED TV shows an incredible picture with nearly double the pixel resolution of standard HD and beautiful bright, clear images. The LED lighting and Smart Energy Saving features are a part of what makes this an Energy Star Qualified model, saving you about 30% more energy than non-Energy Star TVs. Plus with a Motion Clarity Index of 120, you'll be sure to see all of your favorite action with virtually no motion blur.
SHIPPING RESTRICTIONS: SHIPPING TO CONTINENTAL U.S. ADDRESSES ONLY. CANNOT SHIP TO PO BOX OR RR/BOX