BONUS BAR
What's this?

Motorola MB300 Backflip Unlocked 3G Android Phone
This auction has been temporarily paused. It will resume momentarily and the timer will be reset.
This auction will resume within 10 seconds.
• Price increases $.01 and clock resets with each bid
• Log in to bid. Bid with
TCredits
–as little as $.29 ea!
• Earn 5
Member Rewards Points
for each bid–which can be redeemed on thousands of TC products
Use the Auto-Bidder with care. It can be an effective and powerful tool for winning auctions, but make sure you employ
a sound plan
when using it.
Enable Alert Chime
An audible alert will sound when the timer reaches 10 seconds OR when your connection to this auction is about to time out (your browser may prompt you to install an additional plugin for this)

Auction #51015 Status

SHARE IT!
Pick The Price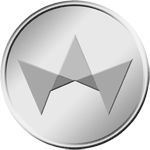 500
Hey! Predict the final price of any of today's upcoming auctions and win a share of this Zackpot!
Item Details
Powered by the Android OS and featuring the socially minded MOTOBLUR overlay, the Motorola BACKFLIP is a smart phone lover's dream. It features an original reverse flip design, 3.1-inch touchscreen display, spacious physical keyboard, and unique BACKTRACK touch panel located behind the screen when the device is folded open--providing you hands--free navigation of the phone without having to touch the display. The phone also boasts super-fast Web browsing 3G technology as well as Wi-Fi networking.
The MOTOBLUR overlay helps you to stay on top of both work and personal e-mail as well as keep tabs on all your Facebook, MySpace, and Twitter pals--all automatically delivered to the customizable home screen. You can also update your status to Facebook, MySpace, and Twitter simultaneously and sync your social network contacts with your phonebook and e-mail contact lists. With integrated Google technology, the Motorola BACKFLIP brings one-touch access to the popular Google mobile services millions use every day, including Google Search by voice, Google Maps with Street View, GTalk instant messaging (with presence capabilities), YouTube, and Picasa.
The BACKFLIP also provides easy access to both personal and corporate e-mail, calendars, and contacts supported by Exchange Server and Gmail. This GPS-enabled phone can access Google Maps as well as the GPS Navigator service for voice-prompted turn-by-turn directions. It's compatible with optional microSD memory cards up to 16 GB in size. Other features include a 5-megapixel camera/camcorder, Bluetooth for both hands-free communication and stereo music streaming, full HTML Web browser, and up to 6 hours of talk time.
PRODUCT FEATURES
* Compatible with GSM carriers (AT&T and T-Mobile)
* Unlocked Quad-Band GSM cell phone compatible with 850/900/1800/1900 MHz and 3G HSDPA 850/900/1900/2100 plus GPRS/EDGE capabilities
* 5 MP Camera, 2560 x 1920 pixels, autofocus, LED flash with Video Recording; 3.5 mm audio jack
* Pre-Installed Facebook, MySpace, Twitter apps; Media Player
* Talk time up to 6 hours - Standby up to 315 hs.
* Dimensions: Size (LWH): 0.6 inches, 2.1 inches, 4.2 inches
NOTE: This product cannot be shipped to Vietnam or India.