BONUS BAR
What's this?

Logitech Harmony 650 Remote Control
This auction has been temporarily paused. It will resume momentarily and the timer will be reset.
This auction will resume within 10 seconds.
• Price increases $.01 and clock resets with each bid
• Log in to bid. Bid with
TCredits
–as little as $.29 ea!
• Earn
5
10
Member Rewards Points
for each bid–which can be redeemed on thousands of TC products
Use the Auto-Bidder with care. It can be an effective and powerful tool for winning auctions, but make sure you employ
a sound plan
when using it.
Enable Alert Chime
An audible alert will sound when the timer reaches 10 seconds OR when your connection to this auction is about to time out (your browser may prompt you to install an additional plugin for this)

Auction #49680 Status

SHARE IT!
Pick The Price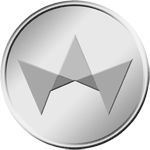 1697
Hey! Predict the final price of any of today's upcoming auctions and win a share of this Zackpot!
Item Details
Say goodbye to juggling remotes and complicated equipment settings with the Logitech Harmony 650 Remote Control. With a bright color screen, one-click activity buttons, and control of up to five devices, Harmony 650 lets you access TV, movies, and music effortlessly--even in the dark!
Color command screen
* Favorite channel icons: Jump right to your top news, sports and movie channels
* Quick commands: Instantly see and select commands for whatever devices you're using
* Smart display: Get on-screen help at the touch of a button
Works with 5,000+ electronics brands
* Online database supports over 225,000 devices, including new ones added every day
* Compatible with components you own today and add tomorrow
One-click activity buttons
* Press "Watch DVD" or "Listen to Music" and all the devices turn on in the right order
* Easy for anyone in the family to use
Simple guided setup
* Connect the remote to your computer—online software walks you through quick setup
* No need to enter endless equipment codes into your remote
* Live customer support is ready to help if you need it
Controls five entertainment devices
* Replaces up to five remotes: No more remote piles cluttering up the coffee table
* No more complicated instruction lists of what to turn on and what buttons to select
What you'll need:
* PC: Windows XP, Windows Vista, Windows 7, or Windows 8; USB port; and Internet access
* Mac: Mac OS X 10.4.8 or later; USB port; Internet access
What's in the box?
* Logitech Harmony 650 Remote
* USB cable
* 2 AA batteries
* User documentation