BONUS BAR
What's this?

LG Electronics LN5300 42-Inch LED-lit 1080p 60Hz TV
This auction has been temporarily paused. It will resume momentarily and the timer will be reset.
This auction will resume within 10 seconds.
• Price increases $.01 and clock resets with each bid
• Log in to bid. Bid with
TCredits
–as little as $.29 ea!
• Earn 5
Member Rewards Points
for each bid–which can be used towards the purchase of any TC product
Enable Alert Chime
An audible alert will sound when the timer reaches 10 seconds OR when your connection to this auction is about to time out (your browser may prompt you to install an additional plugin for this)

Auction #45314 Status

SHARE IT!
Pick The Price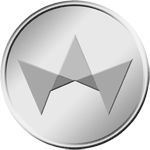 1659
Hey! Predict the final price of any of today's upcoming auctions and win a share of this Zackpot!
Item Details
The LG Electronics LN5300 42-Inch LED-lit 1080p 60Hz TV delivers pictures so stunning, you won't believe your eyes!
LED backlighting produces amazing brightness, clarity, and color detail; and full HD 1080p (with nearly double the pixel resolution) means you'll get superior picture quality over standard HDTV. What's more, the Picture Wizard's easy self-calibration with on-screen reference points takes the guesswork out of picture adjustments for key picture quality elements, such as black level, color, tint, sharpness and backlight levels. The LN5300 is also includes two HDMI inputs, and one USB input, and is ENERGY STAR qualified, using about 30% less energy than standard units.
ATTN: This product is available for U.S. residents only.