BONUS BAR
What's this?

Apple iPod touch 16GB Black/Silver (5th Generation)
This auction has been temporarily paused. It will resume momentarily and the timer will be reset.
This auction will resume within 10 seconds.
• Price increases $.01 and clock resets with each bid
• Log in to bid. Bid with
TCredits
–as little as $.29 ea!
• Earn 5
Member Rewards Points
for each bid–which can be redeemed on thousands of TC products
Use the Auto-Bidder with care. It can be an effective and powerful tool for winning auctions, but make sure you employ
a sound plan
when using it.
Enable Alert Chime
An audible alert will sound when the timer reaches 10 seconds OR when your connection to this auction is about to time out (your browser may prompt you to install an additional plugin for this)

Auction #53453 Status

SHARE IT!
Pick The Price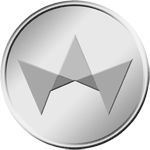 1242
Hey! Predict the final price of any of today's upcoming auctions and win a share of this Zackpot!
Item Details
With an all-new design, 4-inch Retina display, A5chip, 5MP iSight camera, and Siri, the Apple iPod touch 16GB 5th Generation is the most fun iPod touch ever. The first thing you'll notice about iPod touch is its ultrathin design and barely-there weight...then its super smooth finish...then all those Apple details like the highly polished beveled edges. And iPod touch is made from one of the strongest grades of aluminum there is. Which means that it not only looks and feels incredible, it's tough enough to tag along on more than a few crazy nights out. And with iOS 6—the world's most advanced mobile operating system—you get Siri, iMessage, Facebook integration, FaceTime, Game Center, and more.
PRODUCT FEATURES:
* Ultrathin design in beautiful Black & Silver
* 4-inch Retina display
* Apple A5 chip
* Front-Facing FaceTime camera with 1.2MP photos & 720p HD video recording
* iOS 6 with features like Siri, Passbook, and Facebook integration
* iTunes Store with millions of songs, and thousands of movies and TV shows
* App Store with more than 700,000 apps, including over 100,000 games
* Game Center with millions of gamers
* Free text messaging over Wi-Fi with iMessage
* Rich HTML email and Safari web browser
* AirPlay and AirPlay Mirroring
* 40 hours of music playback, 8 hours of video playback
* Apple EarPods
* 16GB capacity
In the Box:
* iPod Touch
* Apple EarPods
* Lightning to USB cable
* QuickStart guide